"The #1 Choice, Best Value, & Largest Music School in Hendersonville, NC."
Register For Music Lessons TODAY!

235 Duncan Hill Road – Hendersonville, NC – (828) 693-3726
Welcome to the Music Academy of Western North Carolina.  We are Hendersonville's most prestigious music school with hundreds of students enrolled.  We specialize in private music lessons, ensembles, music classes and workshops, and summer music camps for children, teens, and adults at beginner, intermediate, and advanced levels.  We teach all styles of music including:  classical; rock; jazz; blues; pop; country; folk; and MUCH MORE!
Below are the Top 10 reasons why so many students have chosen us over the years for their music education needs.  Give us a call at (828) 693-3726 to schedule your FREE Consultation.  We would love to meet and talk with you about your musical direction.
---
 Why Choose the Music Academy of WNC for Music Lessons?
1.  The Music Academy of WNC Has The Most Comprehensive Music Lesson Offerings Of Any Private Music School In Henderson And Surrounding Counties!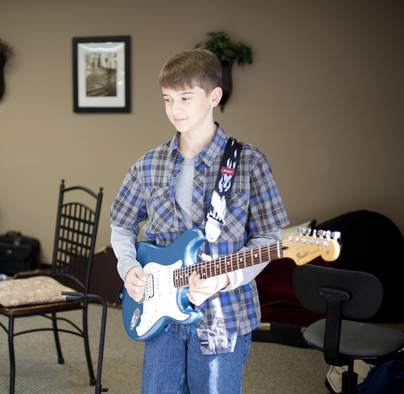 We offer the largest variety of music lessons than any other music school in Henderson County.  These options present our students with more performance opportunities to play with one another across multiple instruments and genres.  All of our music lessons incorporate classical-based musicianship and technique within the style(s) our students wish to learn.  The level of instruction within our private music lesson program would be comparable to a collegiate/university setting.  Plus, they are LOTS OF FUN!
We currently offers private music lessons in the following:
2.  We Offer The Widest Variety of Performance & Ensemble Opportunities In Henderson and Surrounding Counties!
Everything we do at the Music Academy is performance driven.  We hold periodic recitals, performance classes, and "works in progress" sessions for our students.  We also offer performance ensembles for rock, jazz, chamber/strings, brass, woodwinds, and various other guitar ensemble combinations that perform on a regular basis throughout the community.  Many of our students perform in area bands as well as churches.  We have also had some of our students enter and place in national instrumental competitions as well as be selected to some of the nation's most prestigious music colleges and universities.
3.  We Have the Largest, State-of-The-Art, Teaching Facilities in Henderson County!
We have a state-of-the-art teaching facility that includes pianos, multiple guitar and bass amplifiers, drum sets and percussion equipment, keyboards and synthesizers, audio and video playback equipment, as well as multiple computer software packages that make our music lessons more enjoyable.  We have close to 3,000 sq/ft of space with five large teaching rooms and a rehearsal/performance room, with seating for 80 people, that incorporates a 14'x10′ stage with full lighting and sound.  There is also FREE Wi-Fi, U-VERSE for Internet, a comfortable parent's lounge, and a refreshment area with snacks and drinks.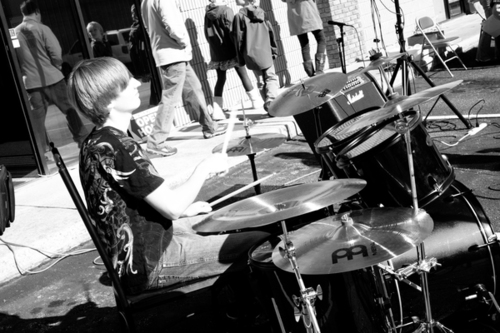 4.  We Offer More Educational Opportunities & Benefits Than Any Other Music School In Henderson County!
We provide our students with more educational and performance opportunities than any other private music school in Henderson County through our private music lessons, ensembles, workshops, music classes, and summer music camps.  We also have a scholarship program to assist those in financial need.  All Music Academy students receive a 20% discount at Tempo Music Center in Hendersonville.  We also have a student referral program where students can receive gift cards to their favorite retail stores.
5.  The Music Academy of WNC DOES NOT incorporate a "one size fits all" Curriculum In Our Music Lessons!
All students are different and their musical interests can range from Bach to blues, Mozart to metal, and anything in between.  Music Academy instructors concentrate on the musical styles that interest the student all while incorporating musicianship and classical-based technical training into every music lesson so students can be much more musical and technically efficient in the genre(s) that interest them the most.  With our teaching methods, students experience progress within a shorter time frame which makes our music lessons fun and keeps enthusiasm high.
6.  Our Faculty Members Are the Most Educated And Qualified In Henderson County!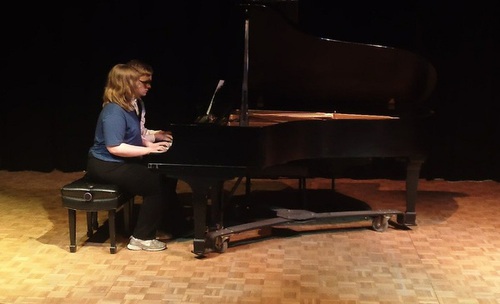 That is a BIG statement to make and many other private music schools in the area will make the same claim.  But we encourage all potential students that are considering the Music Academy of WNC for private music lessons to look very closely at our faculty members, their educational accomplishments, and their performance track record and compare them with any other music schools and instructors in Henderson County.  Our faculty members possess decades of teaching experience at the elementary, middle school, high school, college/university levels as well as privately.  They all possess decades of performing experience and collectively perform several hundred engagements each year in solo, chamber, and symphonic orchestra environments.  Our faculty members have played in many prestigious venues such as Carnegie Hall and have shared the stage with a multitude of today's most popular classical, jazz, and rock artists.  They are selected from the finest educators and performers in the Southeast. Please click HERE to view our faculty profiles.  Here are some current statistics on our faculty members:
 100% of our faculty have university, college, or conservatory training.
 100% of our faculty hold advanced music degrees or possess comparable professional experience.
 100% of our faculty are full-time music educators and performers.
 65% of our faculty (7 out of 11) hold a Master's degree or greater in their field of study.
In addition to their teaching credentials, our faculty members have warm personalities, are extremely friendly, and dedicated to teaching you the style of music that you want to learn in your music lesson.
7.  We Offer Convenient Music Lesson Times That Fit Anyone's Schedule!
The Music Academy of WNC is opened six days each week to accommodate the schedules of elementary, middle, and high school students as well as the working professional or retiree.
Monday – Thursday:  10:00 AM – 9:00 PM
Friday:   10:00 AM – 6:00 PM
Saturday:  By Appointment
8.  We Offer Month To Month Private Music Lesson Tuition!
All Music Academy private music lesson tuition runs month to month.  We have a recurring payment plan set up for all of our students that makes it easy and hassle-free to pay monthly music lesson tuition.  There are no registration fees, recitals fees, annual fees, or any other fees outside of our tuition rates.
9.  We Are Conveniently Located on Duncan Hill Road in Hendersonville!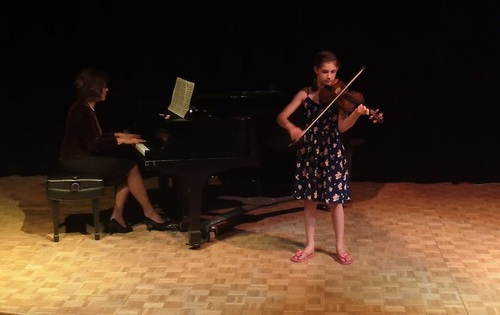 The Music Academy of WNC is located at 235 Duncan Hill Road in Hendersonville in the Duncan Hill Commerce Center.  We are three minutes from 1-26 (Four Season's Blvd exit) with plenty of restaurant and shopping options available.  We have a large, well-lit parking lot with plenty of parking available during all times of the day.
10.  The Music Academy Offers A FREE Introductory Consultation Before You Commit!
We would love to meet you and discuss your musical direction before you commit to private music lessons.  We offer a FREE introductory consultation where students and their parents can meet our prospective faculty members.  There are no strings attached with these consultations and we offer them so our perspective students and their parents can get to know us and test instructor compatibility before they commit.  Please give us a call at 828-693-3726 to schedule your FREE consultation and see why the Music Academy of WNC offers the best music education and performance opportunities in Henderson County.
Give us a call at (828) 693-3726 to schedule your FREE consultation to discuss your musical direction and to register.
---