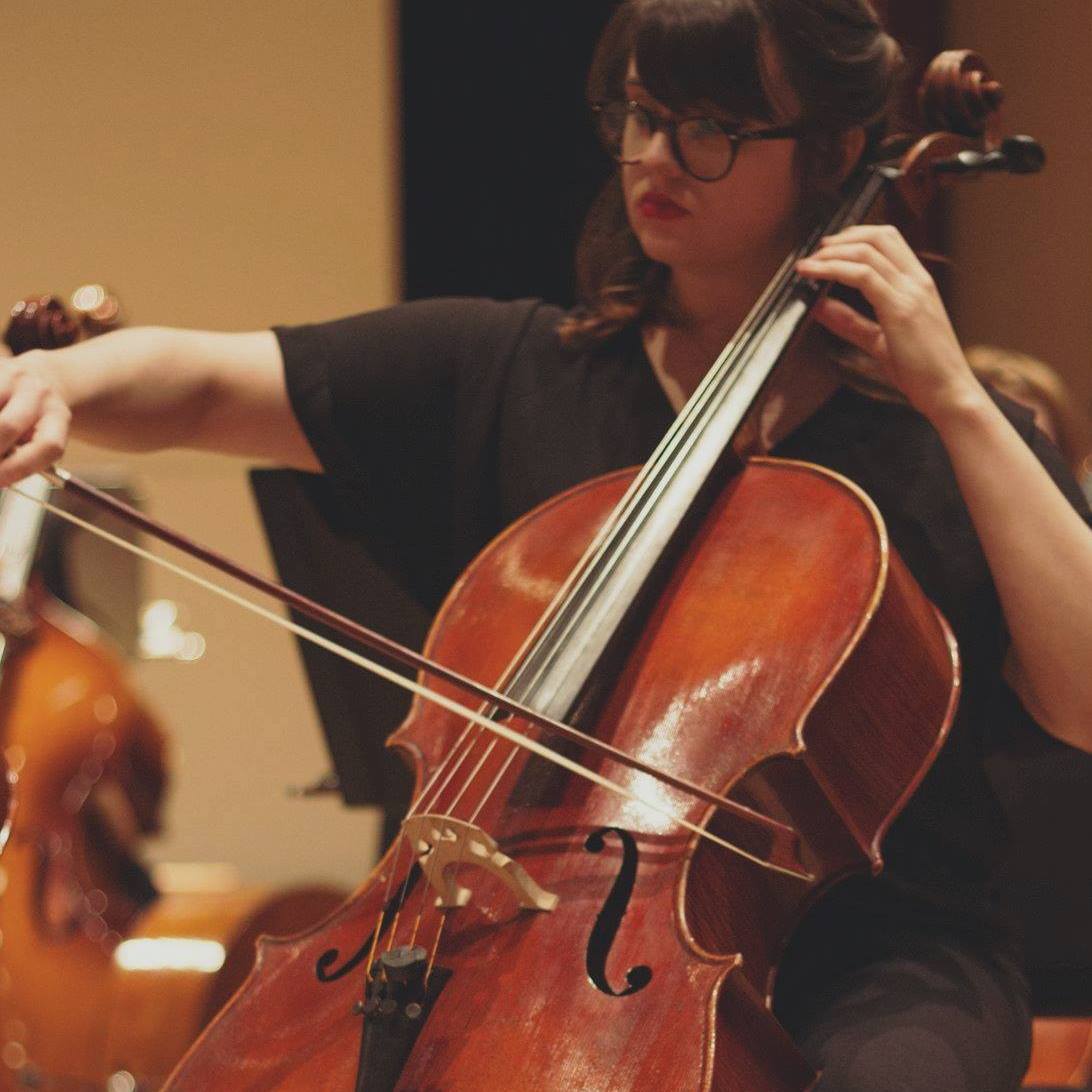 Ashlee Booth – Cello (Faculty Member Since 2023): Ashlee received her Bachelor's of Music degree in cello performance from Florida State University where she studied with Greg Sauer.  She completed her Master of Music degree under Dr. Wesley Baldwin at the University of Tennessee, Knoxville.
Ashlee is a classically trained cellist who specializes in contemporary music. Ashlee has performed original music across the East Coast and Midwest featuring performances at Duke University, The University of Chicago, Constellation (Chicago), and the Big Ears Festival. During the summer of 2018, Ashlee appeared as a Performance Fellow at the Bang on a Can Summer Music Festival and in residency at the Avaloch Farm Music Institute with "Two-Way Street" and composer, Sarah Hennies. Hennies' piece "The Reinvention of Romance" for Two-Way Street was released on Astral Spirits in 2020 and was featured in the New York Times, reviewed in Pitchfork, and the Wire.
Ashlee was the winner of the 2017 Concerto Competition at the University of Tennessee and performed the first movement of Shostakovich's Cello Concerto with the UTSO. She has appeared in masterclasses for artists such as Joel Krosnick, Desmond Hoebig, Collin Carr, Amit Paled, and the Dali String Quartet.
Her musical career extends beyond the stage. She is a registered teacher with the Suzuki Associations of America and received Book 1 training with Dr. Melissa Kraut. Ashlee is passionate about sharing her love of music and encouraging creativity in young students through her teaching. She is currently the Prelude Conductor with the Asheville Symphony Youth Orchestra, where she has served for two years. She has appeared as Guest Artist Faculty at the 2019 Tennessee Cello Workshop and at the Community Cello Works in Blacksburg, Virginia.
Ashlee strives to give her students a culturally responsible education. Her orchestra students are not only taught the fundamentals of musicality, but a wide range of musical styles, perspectives, and with an emphasis on relating music to the world around them.