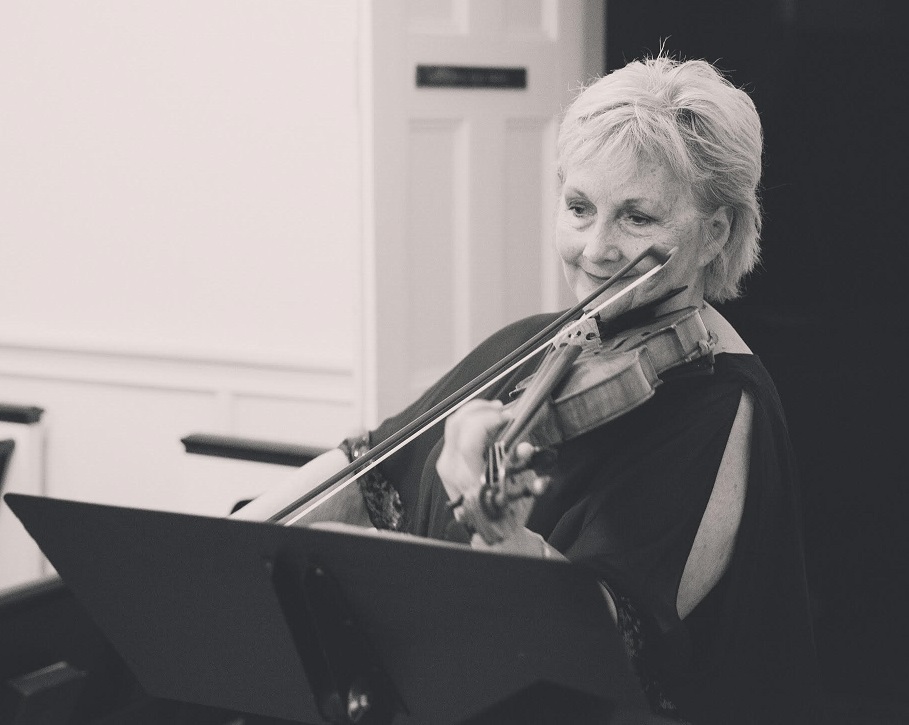 Karen Entzi – Violin (Faculty Member Since 2016):  Karen Entzi is a native of Asheville, NC.  She received a Bachelor of Music Education degree with a major in Violin and a minor in Piano from the University of North Carolina at Greensboro in 1973.  She earned a Master of Science in Education degree from Northwest Missouri State University (concentration Music).  Ms. Entzi has twenty-eight years teaching experience including elementary music, public school orchestra, (all levels), Applied Strings, String Methods and Music Appreciation on the college level.   She has taught Strings in North and South Carolina Public Schools, St. Joseph, Missouri Public Schools, Missouri Western State College pre-college program, adjunct at UNC-Pembroke, Buncombe County Schools, adjunct at Montreat College, Montreat, NC and Mars Hill University.
Ms. Entzi's performance experience includes playing with the Charlotte Symphony, Western Piedmont (Hickory), South Carolina Philharmonic (Columbia), Long Bay Symphony (Myrtle Beach), St.Joseph Symphony, MO., the Raleigh Civic and Raleigh Ballet Orchestras, Spartanburg Philharmonic (SC), Kingsport, Tenn., and currently with the Brevard and Hendersonville Orchestras.
Ms. Entzi has played also as a "pick up" violinist in orchestras for such notables as THE WHO in Kansas City, MO, MANNHEIM STEAMROLLER in Kansas City, Kansas and in Kansas City, MO. and Charlotte, NC, CLAY AKIN in Raleigh, NC and JOSH GROBAN in Raleigh , NC
Ms. Entzi has taught violin and coached string quartets at Cannon Music Camp/Appalachian State University, UNC-Asheville and Mars Hill University.  Ms. Entzi performs professionally as soloist and with various ensembles in the Asheville and surrounding area.  She is an active member of NAFME and ASTA in which she has sponsored private students for participation in Western Region Orchestra.
In 2014, Ms. Entzi was guest conductor for the All Buncombe County High School Orchestra Festival at Erwin High School, Asheville.  She has also worked with the newly funded MusicWorks after school music program which targets at risk students in  low income areas.  It is under the auspices of the Asheville Symphony.
Ms. Entzi continues to maintain a private music studio as well as play with the Brevard and Hendersonville orchestras.