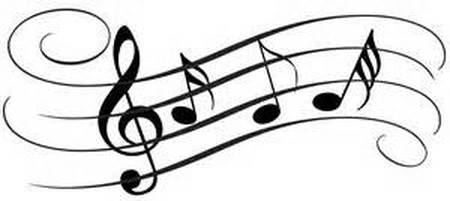 By: Michael Ridenour
Choosing the right music school and music instructor can be a daunting task for anyone starting music lessons. Not all music schools and private music instructors are created equal and students can spend a lot of time and money finding that out. Tutoring lessons and equipment can often be expensive, but by using sites like Raise and searching for music related coupons, it can become much more affordable. Asking the right questions and doing some research on potential instructors before starting private music lessons can maximize the learning process and eliminate a mountain of frustration. Neglecting to ask the right questions can leave a student feeling very frustrated to the point where money and time are wasted and the love of music is greatly diminished. Here are three very important questions to ask potential music instructors before starting private music lessons.
1. Q: Where did the music instructor receive their education and what is their teaching experience?
A: Many private music instructors teaching today, especially the more popular instruments such as guitar, bass, and drums, have little to no formal music education. They have either received their musical training from lessons at a local music store or are self-taught. Many might be competent performers but they are far from great teachers. The best recommendation is to find a private music teacher with a minimum of a Bachelor of Music degree (or equivalent) on their instrument. If a teacher is really serious about music education then they will take the initiative to educate themselves. In addition, the training of a music degree allows the instructor to learn how to properly teach technique and musicianship on their instrument. It also gives them the proper experience with many proven, time-tested teaching philosophies and methods to incorporate with their students. You have to ask yourself – would you be comfortable with someone teaching your child math, English, or social studies without a college degree, proper training, and certification at a primary or secondary school? If the answer is "No" then why should you lower your expectations and standards when it comes to music lessons you are actually paying for with your hard-earned money?
Ask the potential music instructor about their past teaching experience. Have they taught music in the public or private school system, at a college or university, or in a private music studio? How long have they taught in each of these settings? Their answers will tell you a lot about their teaching experience and longevity. What types of music curriculum and methods do they incorporate in their private lessons? Their answer will tell you about the direction your lessons will go and what you can expect to learn from them. What is their teaching philosophy? Their answer will tell you a lot about their lesson organization and pedagogy beliefs. The more teaching experience an instructor has the more likely you will find a well-educated and seasoned music instructor. Do not settle for a music instructor without the proper collegiate music education, pedagogy training, or teaching experience. It is really not worth the frustration and can be a potential waste of time and money.
2. Q: Does the music instructor teach proper technique on their instrument?
A: The first inclination is to except an answer of "YES" but you have to investigate a little further to make sure proper technical training will be incorporated into each music lesson. As a classical guitarist, with a Master's of Music degree and over 20 years of teaching experience, the one thing I constantly see with students coming into my studio from other teachers is the lack of proper technical training. Normally, students are coming to me from other teachers because they are frustrated and cannot play what they want to play. One look at their hands and how they play makes the root of their frustration pretty obvious – they have never been properly trained in the playing technique of their instrument.
I once had an eighth grade student come to me from a previous teacher. She had taken guitar lessons from this teacher for about a year and found herself not being able to play what she wanted to play. I asked what method book she was studying and she told me it was the same book that I used. Since she had been taking lessons for about a year, I thought she might be at the end of the first method book or just starting the second. That is the normal progress a student that age would make in my studio with proper technique supplementation. When she told me she was almost finished with book three I thought to myself that she was either the next Stevie Ray Vaughan or we were going to have problems. Unfortunately, the latter was the case. Her technique was so bad that she could hardly play and actually gave up the guitar in frustration. Her parents basically wasted their hard-earned money on a year's worth of guitar lessons and, instead, purchased their daughter a lifetime of frustration and disdain for the guitar. I personally would have asked that former teacher for my money back.
Proper technique is different for every instrument and the voice but all should be deeply rooted in classical music. There is just no way around that fact. Students should find a private music teacher that incorporates proper, classical-based technique into their lessons for all musical styles (including rock, jazz, country, blues, etc.). A student cannot play or sing what their hands or voice will not allow. Proper technique, especially for beginning students, is crucial to a successful music lesson experience where progress can be made to advanced performance levels. This is a rampant problem in the private music education world I see every day. Don't let it become a problem for your personal music lesson experience by taking lessons from a private music instructor that does not incorporate classical-based technique.
3. Q: Does the music instructor teach proper musicianship and music theory on their instrument?
A: Make sure music reading is taught in all lessons. There are teachers out there that do not teach their students how to read music because many cannot read music themselves. That's hard to believe but more common than you might think. Many people think of "music theory" as some mystical term. It really isn't. Proper music theory training in a private music lesson setting should include but not be limited to the following: music reading; the major and minor keys; chords and their extensions derived from these keys; the modes of the diatonic, melodic-minor, and harmonic minor scales with the chords and extensions derived from these scales; and the understanding, placement, application, and incorporation of these items on the instrument for performance, phrasing, improvisation, and music making. If a student is interested in becoming a music major then any legitimate private music school should be equipped to offer and teach a college-level freshman music theory course and general music history to prepare students for college entrance and placement examines.
One item that has been lost, due to the aide of computers and software, is the art of transcription; especially for rock, jazz, blues, and other popular music forms. Students are not developing their ears the way they used to because computers are taking over that task. The best ear-training tool music students can learn is how to transcribe for their instrument. True transcription is actually setting down with a recording, writing down the music on paper, and placing it on their instrument. Transcription, in my opinion, brings all the elements of music theory and performance together for the student. It makes music come alive on an instrument and fosters a greater understanding of the theoretical elements of music and how they are used in different musical styles. It teaches the student how to become a musician on their instrument which, with the guidance of a good teacher, is the ultimate goal in teaching musicianship.
Your music education experience is very important and the right questions should be asked to maximize your music education investment. Finding a private music teacher with a music degree, proper teaching experience, and insuring proper technique and musicianship training are incorporated into every lesson will help potential students find the right music teacher, maximize progress, and guarantee years of enjoyment in playing a musical instrument.
Please give us a call at the Music Academy of WNC at 828-693-3726, schedule a FREE Consultation to discuss music lessons, or visit our website at https://wncmusicacademy.com for more information about our music school. We would love to discuss your musical direction and help you achieve your musical goals.
Michael Ridenour is the Director and founder of the Music Academy of WNC in Hendersonville, North Carolina. He holds a Master's of Music degree in Guitar Performance with over 20 years of teaching and performing experience. He has taught music at the middle, high school and college and university levels as well as private studio settings.