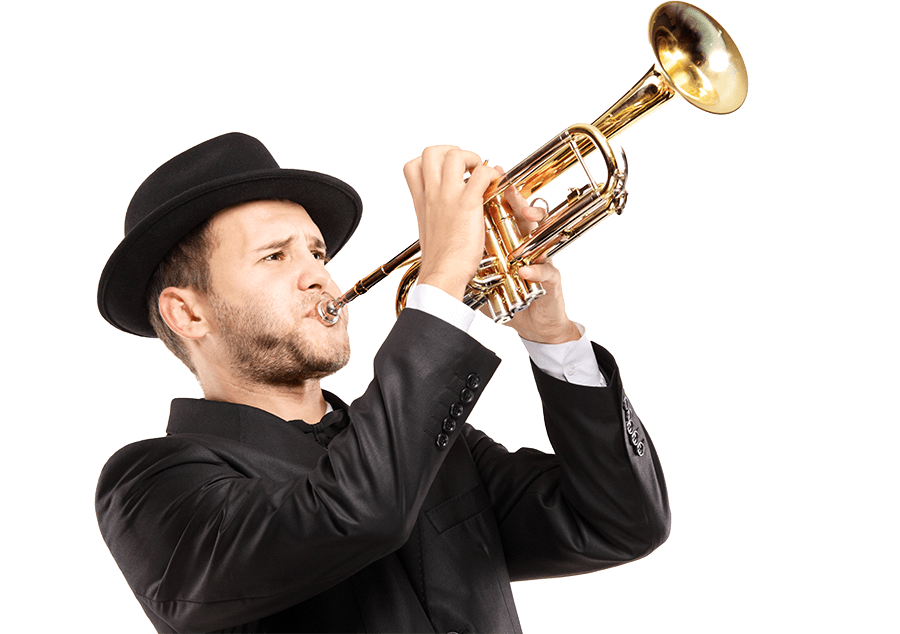 Private lessons are available in trumpet, trombone, and euphonium.  All brass instrument lessons are offered for beginning, intermediate, and advanced levels.  Students will be exposed to literature from the Renaissance, Baroque, Classical, Romantic, and 20th century periods of music history.  Topics covered are:  correct left and right hand playing techniques; music reading; performance practice methods from each period of music history (this includes training the ear by listening to symphonic and other works of a specific music period); applied music theory; and the history and contribution of major composers.
What You Need To Get Started
Students studying a brass instrument will need an instrument, tuner, metronome, and the required textbooks and materials per instructor.  All textbooks and materials can be purchased through Tempo Music Center in Hendersonville.
The Music Academy is an instrument rental partner with Tempo Music at 244 North Main Street in Hendersonville.  Students may rent high quality brass instruments directly from Tempo Music.  Please contact Lillian Hall at (828) 693-3726 or email HERE.  Music Academy students also enjoy a 20% discount on print music, accessories, and instruments at Tempo Music.