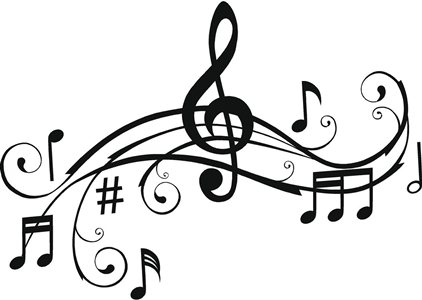 Our students have worked very hard this year and all of the faculty at the Music Academy believe they should have a performance opportunity to show off their accomplishments during these unsettling times.  We also realize that parents and family members would like to see the progress made by their children over the past year.  It is our commitment to hold our annual recitals in a safe environment that allows our students to perform all while giving their parents and family members the opportunity to see musical progression over the past year.  Below are the recital guidelines and procedures we have adopted for our 2020 Annual Recitals.  Please forward any questions to the Music Academy Director HERE after reading our guidelines and procedures below.
2020 Annual Recital Guidelines & Procedures

The Music Academy will hold our annual Student Recitals on Friday, August 7th and Saturday August 8th, 2020 under the following guidelines and procedures:
Phase 2 of the Music Academy COVID-19 Reopening Plan will remain in effect during all recital performances.
All recitals will be performed without an audience.
We will set up a performance area with stage lighting in our Rehearsal Room for individual student performance.
Students will be assigned a performance time by their instructor to come in and perform their recital piece during their designated recital date/time (see below).  We ask that parents and family members remain in their vehicles while their child performs unless adult supervision is needed for younger students (preschool and early elementary) as outlined in our Phase 2 COVID-19 reopening plan.
We will video record all performances, one student at a time, with only two or three Music Academy faculty members present in the room.  We ask that all students "dress up" for their performances as if they were performing in front of an audience.  Practice rooms will be available for students to warm up in prior to their performance time.  We ask that all students remain in the lobby or their practice room prior to their performance time.  Instructors will call for the students when they are ready for them to perform.  We will make it a priority to have a minimal amount of students waiting in the building for their performance time while enforcing the guidelines in our Phase 2 COVID-19 reopening plan.  Students will be directed to remove their face mask coverings during their performance so we can see their faces in the video unless six feet of social distancing cannot be observed.  If parents or family members have any questions regarding this direction then please speak with your instructor or the Music Academy Director prior to the performance date.
After students perform, we will compile each instructor's studio recital into a full-length video.
We will post the full-length video on a non-public page on our website with a copy of the recital program, random recital pictures and anything else we can add to make this recital experience more special for our students and their family members.  Each instructor's recital will have its own webpage.  We will email page links to the parents of all recital participants once these videos have been compiled, edited, and uploaded.  Please allow two weeks to process all of this video and upload to the website.
Please review published recital dates and times below.
Guitar, Bass & Drum Recital
Students of Mike Ridenour,

Andrew Thelston & Josh Dunn
Friday, August 7, 2020 at 7:00 PM
Music Academy Rehearsal Room
Woodwind & Brass Recital
Students of Jamie Leigh Bennett & William Funderburk
Saturday, August 8, 2020 at 9:30 AM
Music Academy Rehearsal Room
Piano Recital
Students of Lauren Cason
Saturday, August 8, 2020 at 11:00 AM
Music Academy Rehearsal Room
Voice, Guitar, Banjo, Mandolin Recital
Students of Tyler Cason
Saturday, August 8, 2020 at 12:30 PM
Music Academy Rehearsal Room
Piano Recital
Students of Laura Thiel
Saturday, August 8, 2020 at 2:00 PM
Music Academy Rehearsal Room
Strings Recital
Students of Emily Vaughn, Eben Mann, Carol Bjorle, Carolyn Tackett & Matthew Pierce
Saturday, August 8, 2020 at 3:30 PM
Music Academy Rehearsal Room
Strings Recital
Students of Jan Daugherty
Saturday, August 8, 2020 at 5:00 PM
Music Academy Rehearsal Room