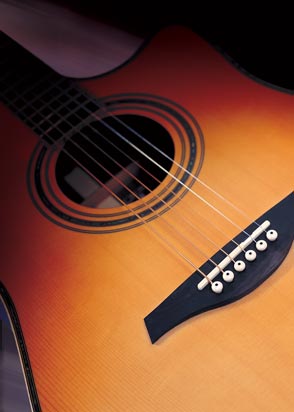 Acoustic steel-string guitar lessons are offered for beginning, intermediate, and advanced levels.  Students will be exposed to correct left and right hand playing techniques (plectrum and finger picking); music and tablature reading; performance practice methods (this includes training the ear by listening to and transcribing popular songs that interest the student); applied music theory by utilizing pentatonic, scales, arpeggios, and modes; chord theory and voicings; and improvisation techniques.
What You Need To Get Started
Acoustic Steel-String Guitar
Guitar Case or Gig Bag
Picks
Hal Leonard Guitar Method Book Series
Classical Guitar Footstand
All of these items may be purchased through the Music Academy STORE.  Please see your instructor or the Music Academy Director for details.