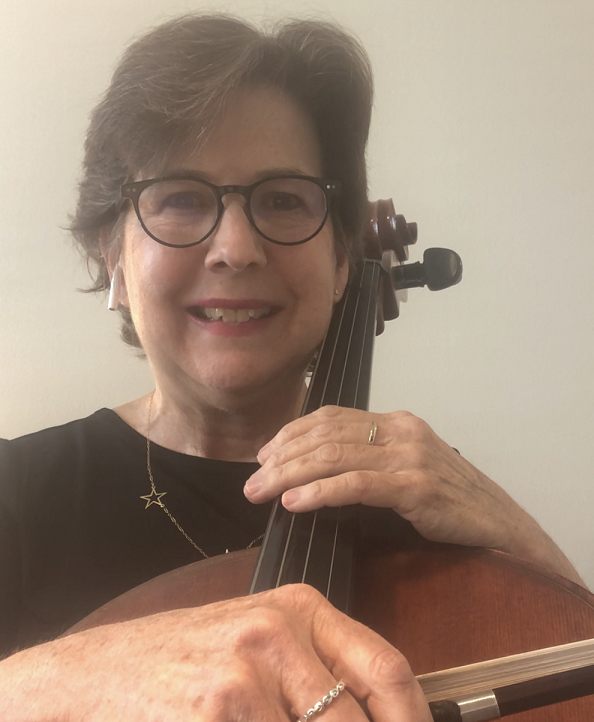 Tinder Burris –  Cello (Faculty Member Since 2023): Tinder Burris is an experienced and accomplished musician and string educator. She holds a Bachelor of Music degree in Cello Performance and a Master's of Music Education degree from the University of Miami.
Tinder had a long public-school teaching career in the Miami-Dade County Public Schools from1984 until she retired in 2021. Her last position in the school system was Music Director of the magnet orchestra program at Southwood Middle School Center for the Arts, a position she held since 2005.  She has been a guest clinician/conductor in both Broward and Palm Beach Counties for their All-County Elementary Honor Orchestras.  In 2011, she founded and coordinated the American String Teachers Association, Florida State Chapter, Miami-Dade String Orchestra Festival for Elementary, Middle and High school public and private string students. This event was held each Fall for the next six years. In 2002, she was awarded "National Board Certified Teacher" in Early and Middle Childhood Music. In 2001, she created one of the State of Florida's only mandolin orchestras while teaching music at South Miami Elementary School Expressive Arts Center. There, she was able to build a collection of 40 modern and antique mandolins, mandolas and mandocellos. She has taught cello privately in her own studio since 1994.
She is the proud mother of two daughters, Sara and Claire and lives in Asheville, North Carolina.