Sign-Up For Our FREE Demo Class HERE
Register for 2024 Winter Classes Below
(Ages 8 weeks to 5 years old)



Registration Information For 2024 Winter Classes!
Fun. Fabulous. Uplifting. Magical. These are just a few of the ways that parents describe Music Together. Each week in Music Together classroom, at the Music Academy of WNC, babies, toddlers, preschoolers, big kids—and the grownups who love them!—gather to make music as a community.  These early childhood music classes give families with children from birth through age five the chance to get in touch with their inner musician and connect with other families.
We're on a mission to make the world a better place by making it more musical. And you can be part of it by joining one of our music classes at the Music Academy of WNC!  All Music Together classes are taught by Emily Vaughn.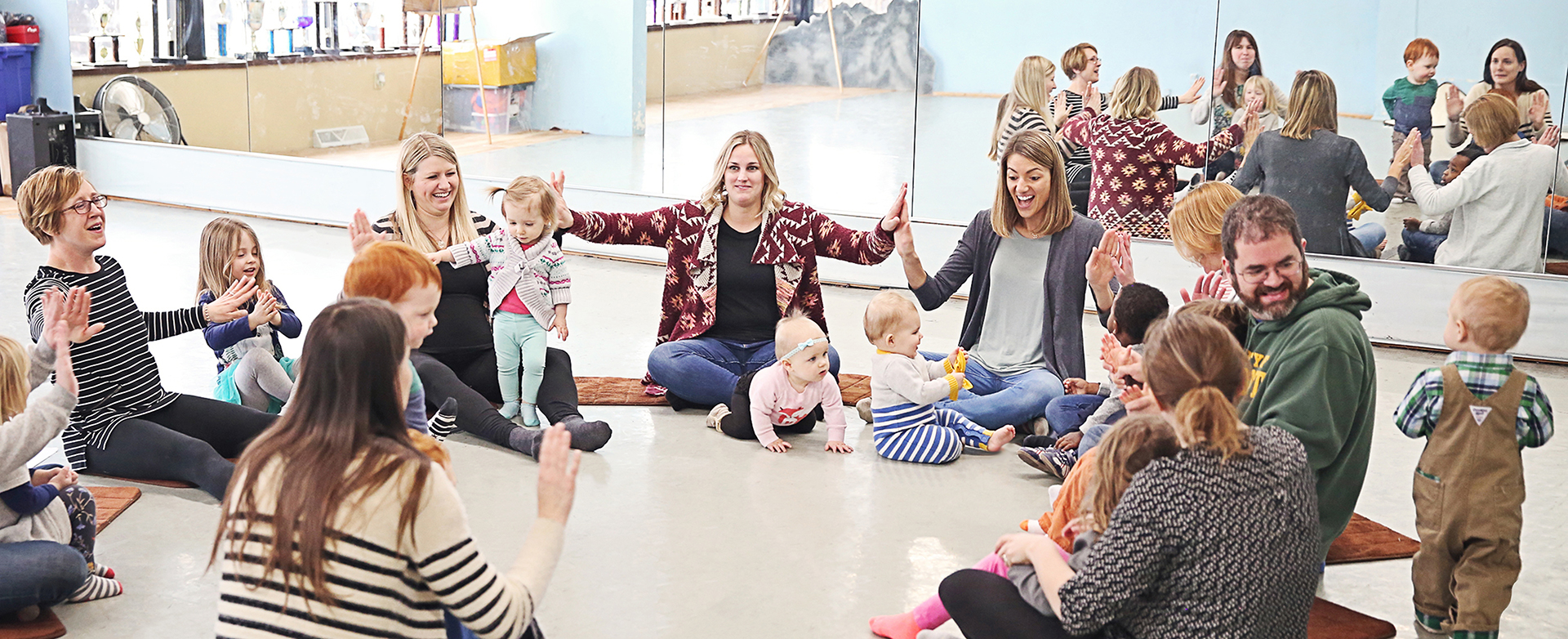 Your Music Together Class!
Your life as a parent can sometimes feel like a laundry list of tasks—feeding, wiping, cleaning, bathing—with periodic breaks to grab a fistful of snack crackers and wipe the spit-up off your shirt. You could probably be more organized. Or devote yourself to decluttering. But in our view, what you really need is some fun!
Our children's music classes are just that—and more. Playful, rich, and engaging, Music Together helps children of all ages—babies, toddlers, preschoolers, and big kids—discover their inner music-maker by playing with the grownups they love. Our kids' music and movement classes also offer other important benefits. It turns out that music for children also supports overall early childhood development.
So put down the to-do list and get ready for some serious fun! Check out our available classes below and Register TODAY for the FUN!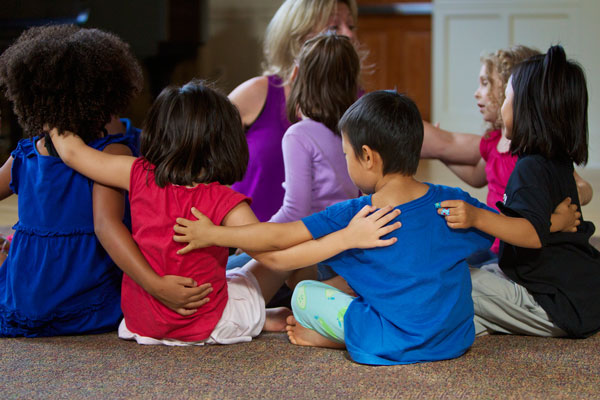 2024 Winter Semester Registration Information!
2024 Winter tuition pricing is $179.00 for the first child, $119.00 for the second child, and $99.00 for the third child.  The fourth child and beyond are FREE.  There is no tuition charge for parents.  A $10.00 family registration fee is applied to the total tuition price.  All classes are for Mixed Ages (8 weeks to 5 years old) with their parent(s).  All classes are 45-minutes in length and meet weekly for ten weeks.
Class Days & Times To Choose From:
Fridays at 10:00 AM, (January 19th – March 22nd, 2024)
A Free DEMO Class is offered on Friday, January 12th, 2024 at 10:00 AM.  All Demo class participants will receive a registration coupon code that waives the registration fee for our Winter 2024 Music Together classes.
In addition to your classes, Music Together tuition includes:
A professionally recorded CD of the current Music Together song collection
A beautifully illustrated songbook with family activity suggestions
A quarterly e-newsletter
An access code to download, stream and play with the music on our Hello Everybody app.
Access to the Family Music Zone®, where you can find videos, arts and crafts, and more!
New families receive a booklet, Music and Your Child, a guide for parents and caregivers of infants, toddlers, preschoolers, and kindergarteners
Please select the desired class or classes by clicking the box next to the class and then select the number of students on the form below.  Registrants will receive a confirmation email once their registration is received and their payment has been successfully processed.  Please give us a call at 828-693-3726 with any questions.
---
Music Together art & logo design copyright ©1992–2023 Music Together LLC.
Music Together is a registered trademark. Music Academy of Western North Carolina is licensed by Music Together LLC.
For more Music Together locations: www.musictogether.com