Registration Coming Soon for Fall 2021!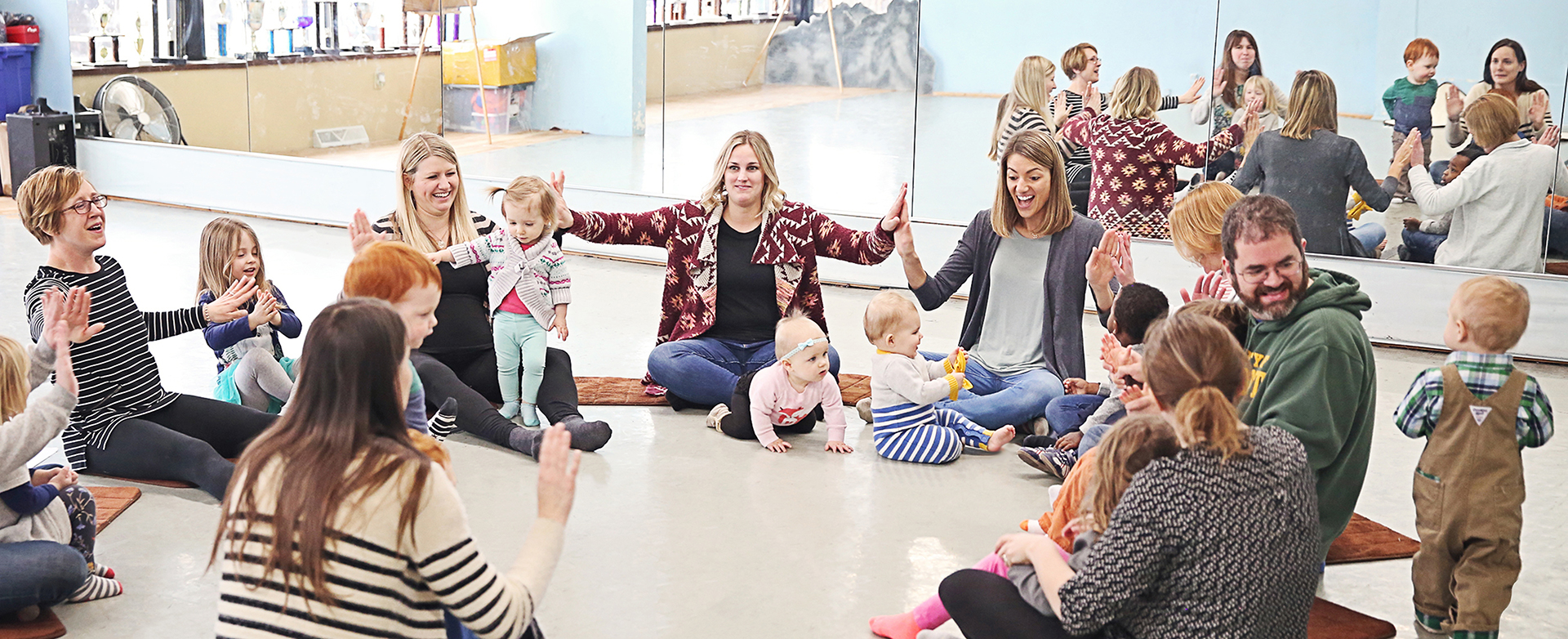 Fun. Fabulous. Uplifting. Magical. These are just a few of the ways that parents describe Music Together. Each week in Music Together classroom, at the Music Academy of WNC, babies, toddlers, preschoolers, big kids—and the grownups who love them!—gather to make music as a community.  These early childhood music classes give families with children from birth through age 8 the chance to get in touch with their inner musician and connect with other families.
We're on a mission to make the world a better place by making it more musical. And you can be part of it by joining one of our music classes at the Music Academy of WNC!  All Music Together classes are taught by Jamie Leigh Bennett.

Your Music Together® Class
Your life as a parent can sometimes feel like a laundry list of tasks—feeding, wiping, cleaning, bathing—with periodic breaks to grab a fistful of snack crackers and wipe the spit-up off your shirt. You could probably be more organized. Or devote yourself to decluttering. But in our view, what you really need is some fun!
Our children's music classes are just that—and more. Playful, rich, and engaging, Music Together helps children of all ages—babies, toddlers, preschoolers, and big kids—discover their inner music-maker by playing with the grownups they love. Our kids' music and movement classes also offer other important benefits. It turns out that music for children also supports overall early childhood development.
So put down the to-do list and get ready for some serious fun! Check out our available class descriptions below and Register TODAY for the FUN!
Class Descriptions & Registration Information Coming Soon!