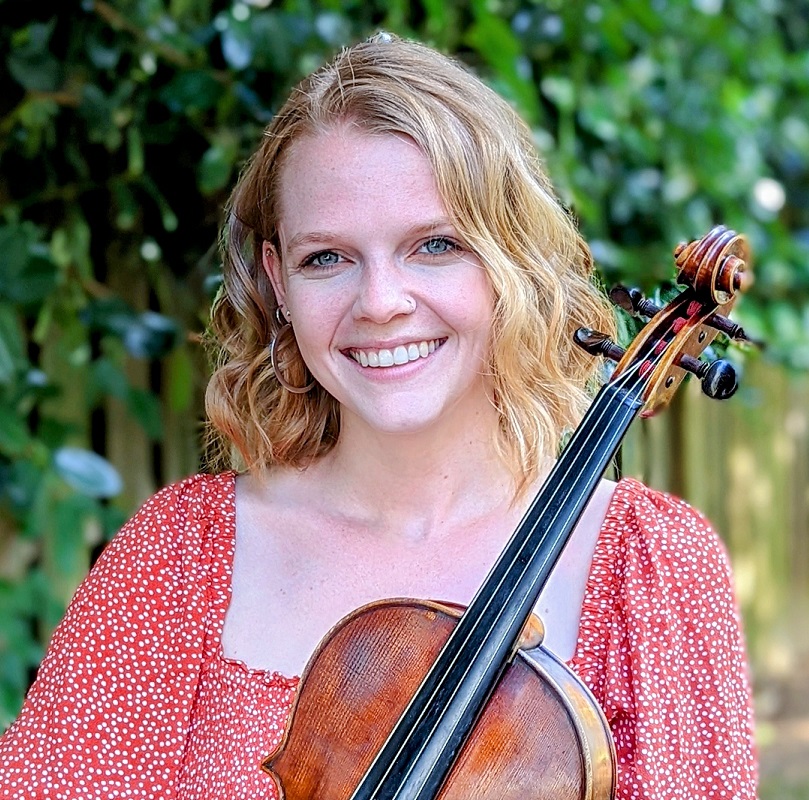 Claudia Malchow – Violin/Viola (Faculty Member Since 2022):  Violist Claudia Malchow is an active performer, teacher, and collaborator based in Asheville, NC. Her recent doctoral recording project "Speak" showcases a range of 21st-century works for unaccompanied viola. One of the featured composers described Claudia's performance of their piece as "soulful, powerful, and gentle at the same time."
Selected orchestral experience includes performances with the Roanoke Symphony Orchestra, Augusta Symphony Orchestra, Baltimore-based Symphony Number One (assistant principal viola), and the University of Georgia Symphony Orchestra (principal viola). As a chamber musician, Claudia formed the Athena Trio alongside pianist Caroline Owen and clarinetist Kelly Riordan. With the Athens Viola Quartet, she was invited to perform at the American Viola Society Festival. 
Committed to fostering the growth of developing musicians, Claudia teaches students of all ages and backgrounds and enjoys helping them to discover what inspires their creativity. She was deeply influenced by the dedication of her own music teachers and strives to share that same passion with her students. Claudia also serves as a founding team member of Lift Music Fund, a nonprofit organization that makes achievement in music more accessible and equitable by awarding microgrants every month to minoritized student musicians.
Claudia holds a Bachelor of Music degree in Viola Performance from Peabody Conservatory, where she studied with Victoria Chiang. She earned both her Master of Music and Doctor of Musical Arts degrees from the University of Georgia, under the instruction of Maggie Snyder.