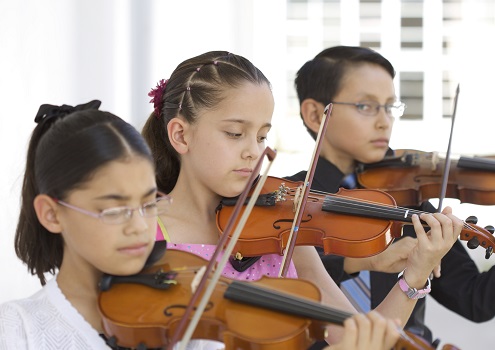 All Ensembles for the 2021 Spring semester (January through April, 2021) have been postponed due to COVID-19 mandates from the State of North Carolina. We plan to offer all of our Ensembles for the 2021 Fall semester starting in September, 2021. Please check back in July 2021 for registration information for our 2021 Fall semester Ensemble offerings.
---
The 2021 Fall Semester Runs Monday, September 13th – Saturday, December 11th 2021.

Ensembles are a great way to get students playing together and provide additional performing opportunities outside of private lessons.  All ensembles operate on a semester schedule.  Our Fall semester runs September through December, Spring semester runs January through April, and Summer runs June through August.
All ages and skill levels are welcome to register unless otherwise noted in each ensemble description.  Placement auditions may be required.
The 2021 Fall Semester for ensembles begins Monday, September 13, 2021 and ends on Saturday, December 11, 2021.  Ensembles rehearse once a week with a concert planned at the end of the semester on Saturday, December 11, 2021 at 2:00 PM at Trinity Presbyterian Church on Blythe Street in Hendersonville.  Attendance is MANDATORY for all rehearsals and performances.  Our ensembles will also play around the community during the semester as well.  Register HERE for the 2020 Spring Semester or give call us at (828) 693-3726
Students can select from the following Ensembles:
Brio String Ensemble (Spring Semester Only)
Sonata String Ensemble
Cadenza String Ensemble
String Quartets
Serenata Chorale
Guitar Ensemble
Fusion/Rock Band
Woodwinds Ensemble