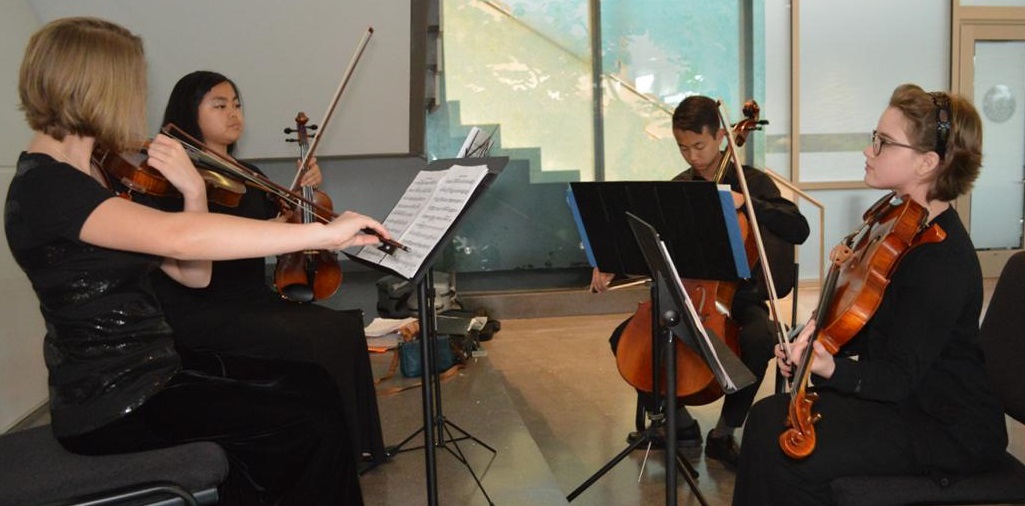 The Music Academy of WNC currently offers full tuition scholarships on an auditioned basis each fall and spring semester.  The Music Academy of WNC also incorporates a tuition-free understudy program for all strings quartets to foster more student participation and provide real-world experiences through regularly scheduled rehearsals and concerts.
String Quartets are comprised of violin, viola, and cello.  Music selections range from Baroque, Classical, Romantic, to Modern classical and standard pieces.  Many performance opportunities are presented throughout each semester at the Music Academy and around Hendersonville, North Carolina.  Attendance is mandatory for all rehearsals and performances.  All String Quartets are directed by Jan Daugherty.
Please complete the audition request form below.

Audition Material
Please select a short piece that best represents your current performance ability.
2024 Spring Semester Audition Dates
All quartets are filled at this time.  Please check back for 2024 fall audition times.
Scheduled Concert for Spring 2024:  Saturday, April 20th, 2024 at 2:00 PM at Trinity Presbyterian Church on Blythe Street in Hendersonville, NC.