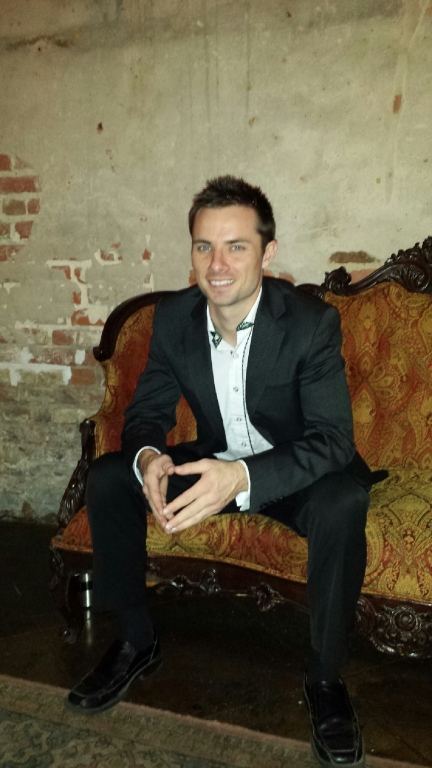 Joshua Dunn – Drums and Percussion (Faculty Member Since 2017): Josh Dunn is an accomplished performer on all percussion instruments. He holds a Bachelor's degree in Music Education and a Master's degree in Percussion from Southeastern Louisiana University. Mr. Dunn has performed on drum set in worship bands, rock bands, cover bands, jazz bands, steel drum bands, Mardi Gras parade floats and New Orleans Carnival balls. He has been a session drummer and recorded albums for various artists. His background includes DCI drum corps experience marching with the Blue Stars, performing and teaching indoor drumline as well as adjudicating marching band festivals and honor bands in Louisiana, Mississippi, and North Carolina. In addition, Mr. Dunn is currently a member of the Brevard Philharmonic Orchestra and has also performed with the Hendersonville NC Symphony, the Biloxi MS Gulf Coast Symphony, and the Baton Rouge LA Symphony.
Mr. Dunn has taught junior high, high school, and university drumlines in Louisiana, Mississippi, Texas, and North Carolina. He has taught private lessons to hundreds of students since 2003. His students have been chosen for regional and state honor bands and many have gone on to receive full college scholarships in percussion. In addition, Mr. Dunn is proficient in vibraphone and marimba having won the 2010 Concerto Competition on vibraphone at Southeastern Louisiana University and performing on marimba with Kevin Bobo, the esteemed percussion professor from Indiana University.
In addition to Mr. Dunn's extensive teaching and performance work, he has also composed dozens of compositions for percussion as well as for other instruments.  Many of his works were commissioned in Louisiana to be performed for specific occasions.
Originally from Louisiana, Josh Dunn now calls North Carolina home. As he puts it, "The friendly people, the mountains, the bike trails, and the musical community all in one area just can't be beat."